Alumni Section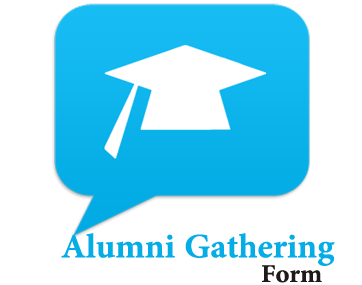 For Further information: Salim Tabook | stabuk@du.edu.om | 2323 7132
Vision
The Alumni Section in the Department of Student Affairs at Dhofar University is working toward a future where Dhofar University alumni take pride in their University experience and pass that enthusiasm on to their children, prospective students and others. The purpose and function of Alumni Section is to foster cooperative support for the University among all alumni groups so that the synergy of these combined efforts assures Dhofar University of unfailing alumni support and the means by which to take its place among universities in Oman and the world. It is hoped that in the future, Dhofar University alumni will become prominent stakeholders, participating in key decisions at the very top levels of the University.
Mission
Dhofar University Alumni Section seeks to maintain a mutually beneficial, lifelong connection between DU and its alumni, parents and friends. By staying connected, the University can continue to offer its academic services and quality experience in updating its alumni on its latest news. Alumni shall provide input towards guiding DU to become a top University for future generations.
Objectives
Provide alumni with opportunities to relate with one another, to participate in continuing education programs, seminars and University activities.
Serve as a bridge between the University and the alumni in their professional careers.
Promote the contribution of alumni as ambassadors of Dhofar University and as active partners in attracting future students.
Maintain continuous contact with alumni.
Inform and update alumni on the latest news about their University through various means of communication.
Involve alumni in contributing to scholarship programs at DU.
Alumni Officer
There is a separate section called "Alumni Section" in the Department of Student Affairs to look after the activities related to alumni. DU appointed a full-time Alumni Officer (AO) to be in charge of this section in Fall 2014-15. The AO is responsible for managing and maintaining fruitful relationships with alumni.
The Alumni Officer maintains a comprehensive database of DU alumni and updates it annually. This facilitates effective communication with alumni in order to encourage their participation in various DU events and also helps DU in keeping them informed of the developments inside the University. The Alumni Officer has also started maintaining graduate placement statistics for DU alumni, starting from 2014-15.
Happenings and Events
Dhofar University organized a celebration event to honor excellent students (grade 11 and grade 12) in the Academic Year 2015-2016. The celebration was sponsored by H.E. Yousuf Bin Alawi Abdullah Alibrahim, Minister of Foreign Affairs and Deputy Chairman of the Board of Trustees.
Dr. Hassan Kashoob (VC) noted in his speech that Dhofar University has a continued role in communicating with the local community. He added that the students honored today represent the future generations. Dr. Hassan Kashoob added that DU had always cared for excellent and talented students by participating in Cultural and scientific activities, national events, summer programs and conferences.
Two DU Alumni participated in the event. Marwan AlNajar, who works now for AL Raffd Fund, said that he is a Finance graduate of the ninth batch from the College of Commerce and Administrative Sciences.
Nawal Abdullah Aljameel also talked about her experience as a Dhofar University graduate. She is now an instructor at Salalah Technical College and she graduated English literature in 2008.
Future Initiatives
To enhance the employment potential of those alumni who are searching for jobs, DU proposes to conduct workshops, seminars, conferences and provide customized training programs and certificate programs through the Continuing Education Center. It is also proposed that DU alumni shall be provided with a concession in tuition fees for these programs.
DU proposes to establish an "Alumni Club" at individual College level. This shall be used as a forum for collecting feedback and suggestions for improving the academic and extra-curricular activities of the College. CCBA has already made a start in this direction.
Click here to download list Of Graduates Fall Spring & Summer 2015-2016