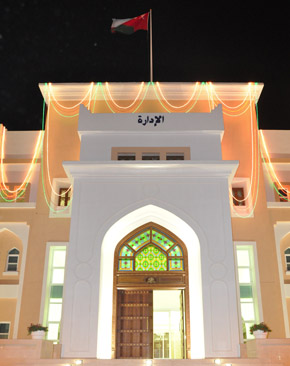 Deputy Vice Chancellor Message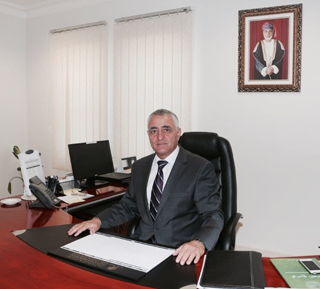 Welcome to all
It gives me great pleasure to welcome you to Dhofar University for the new academic year 2017/18. There is no doubt that this will be another exciting academic year and I look forward to seeing Dhofar University grow towards occupying a recognized position among the institutions of quality higher education.
Dhofar University enables the development of a supportive teaching and learning environment where students can excel and reach their full potential. We pride ourselves on academic programs that are aimed to be the highest levels of quality and we ensure that they are delivered in an innovative way to enable the entrepreneurial spirit within each and every student and to prepare them to be future leaders. We need all our faculty to be empathetic and look for the ability to tap on the potential of their students, not just teach them but get them involved by focusing on learning by doing. DU aims to provide all students with an educational experience and a student journey that will not only enrich their life forever, but will also be relevant to employer needs and expectations of Oman.
A major milestone for DU during the last academic year was the Oman Academic Accreditation Authority (OAAA) report on which we are working to fulfill the few remarks for institutional accreditation. DU works closely with OAAA to ensure all operations are fulfilled to the highest of standards. Our main aim for this academic year 2017/18 is to review and update our curricula for the College of Engineering and the College of Arts and Applied Sciences and ensure they fulfill the highest standards of the Ministry of Higher Education and OAAA. Moreover, we invite all, faculty and students, to adhere to our Academic Integrity policy and ensure the strict respect of Intellectual property.
DU is planning to expand its activities and we are currently working towards establishing two new colleges: The College of Medicine and the College of Law. Also we established a Research Center composed of research clusters, where the first cluster is dedicated to Frankincense and medicinal plants while the second cluster is focusing on Omani Cultural Studies. Actually, DU is doing well in research, as per OAAA report, and we are ranked second, in terms of the Research Gate score, among private universities in Oman. We invite all our faculty to conduct research, preferably with a focus on topics of interest to Oman, apply for funding from The Research Council (TRC) of Oman and from other approved funding institutions. As an encouragement to faculty, DU provides incentives and awards for research publications and community service.
At every opportunity, the leadership of this University has expressed its commitment to the academic excellence of the institution with steady accomplishments. I trust that all of you are ready for new challenges and opportunities of this new academic year.
Prof. Mohamed Limam
Deputy Vice Chancellor