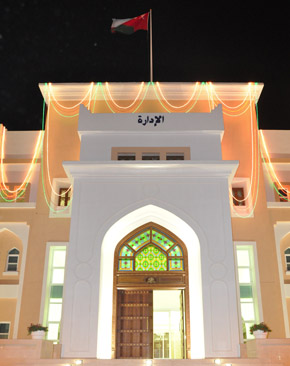 Electrical and Computer Engineering
Why choose CCE | Why choose EEE
Department of Electrical and Computer Engineering
The Electrical and Computer Engineering (ECE) department has been established in 2005 to provide graduates that will have careers in modern industries such as hardware design, software engineering, communications, power systems, control, instrumentation, and many other industries. A wide range of these industries already exists in the Sultanate and in the region.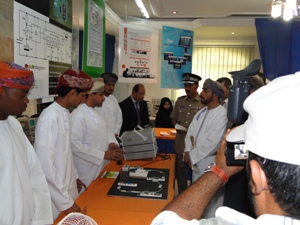 The ECE department offers Bachelor of Science degrees in Computer and Communications Engineering, Electrical and Electronics Engineering, and Software Engineering. The department also offers Diploma degrees in Electrical and Computer Engineering and Software Engineering, and a minor in Information Technology.
Objectives
The objectives of the program are to:
Prepare students for leadership roles in the major fields of study in a highly competitive and challenging environment.
Prepare students for life-long learning, critical and independent thinking, sound judgment, professional ethics, and innovation.
Promote excellence in education and research, and provide services to the community at large with special consideration to the needs and circumstances of the Sultanate of Oman and the region.
Offer an American-style education of the highest standard compatible with the guidelines of the US Accrediting Board for Engineering and Technology (ABET).
Final Year Project
As part of their fourth year, students are required to carry out a project and submit a technical report. This project is a substantial piece of work that will require creative activity and original thinking. Students in groups, normally three per group, are supervised while working on a project accounting for three-credits, extending over a full academic year. The project aims to provide students with a transitional experience from the academic world to the professional world. It is designed to serve as a platform in which CCE, EEE and SE students in teams engage in a meaningful design experience requiring the solution of engineering design projects.
Practical Training/Summer Internship
All fourth year engineering students are required to fulfill a summer internship period of 8 to 12 weeks. This graduation requirement entails that each student gain practical training experience during the summer prior to graduation with either a company or another academic institution.