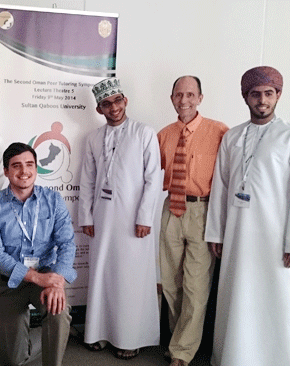 Omani Peer Tutoring Network (OPTN)
Vision
The Omani Peer Tutoring Network (OPTN) aims to connect peer mentoring programs with various writing centers through the Sultanate of Oman by sharing common experiences, effective pedagogy, and resources for cooperative learning and independent initiative.
Mission
To play a supportive role in guiding students towards academic success, installing quality study habits, and establishing peer tutoring as a standard educational resource.
Objectives
To provide a channel of communication for the peer tutors in Oman.
To promote the professional development of peer tutors to become contributing members of the Omani society.
To strive and promote academic excellence.
To encourage other institutions to integrate peer tutoring as a standard student support element.