News & Events
« Back
Best Paper Award won by Dr. Fethi Abbassi in ISAMR 2017 held in Seoul, South Korea.
Dr. Fethi, the Chair of Department of Mechanical and Mechatronics at the College of Engineering at Dhofar University, has won "The Best Paper Award" for his research paper titled "Numerical and experimental damage analysis of carbon/PPS composite under uniaxial and biaxial loading". He presented his paper in an "International Symposium on Advanced Material Research (ISAMR-2017)" during March 17-19, 2017 in Seoul, South Korea. ISAMR was sponsored by prestigious organizations and top ranking universities in South Korea.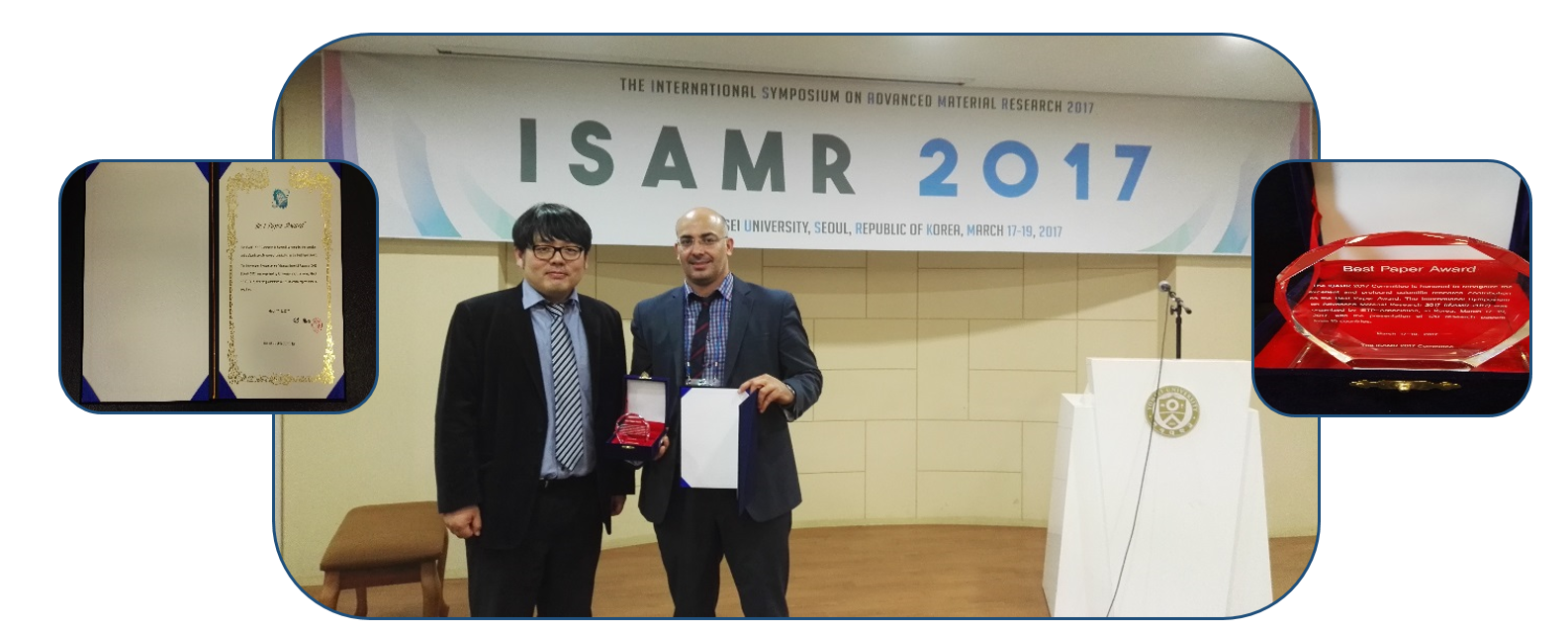 Dr. Abbasi's visit was sponsored via Short Term Faculty Development Grant i.e. granted to faculty members to present their research papers in national and international conferences by University Research Board at Dhofar University.
Moreover, during his visit, Dr. Abbassi, conducted seminars in Korea Advanced Institute of Science and Technology (KAIST) and Chung-Ang University (CAU) where he shared his Research with the faculty and students.
Published : 11 Apr 17